Chokwe Lumumba's death is a loss both personal and collective.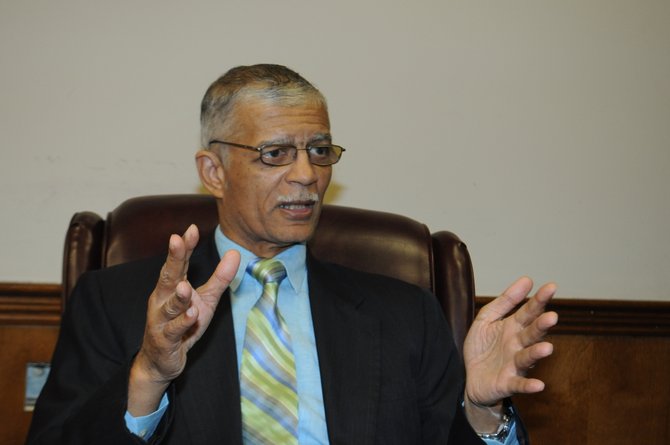 Jackson, Mississippi, Mayor Chokwe Lumumba died at the age of 66 on Feb. 25, 2014.
Taking office just last July, a true people's mayor, Lumumba lived according to his principles - without fear, with strength and faith in the people. He was a Black man committed to his belief in unity of all peoples while advocating for the self-determination of Black people. He was a good man and he was elected mayor in a majority Black city in a period when most elected people elected are too afraid to speak truth to power and money, much less act truth to power and money. He had a plan, it's now the plan of the people of Jackson. Chokwe Lumumba is now one of our beloved ancestors. Long live the heart of Chokwe Lumumba. Long live the people of Jackson Mississippi. Long live the People. May Richmond live and learn as well.
Coverage:
Jackson Free Press
http://www.jacksonfreepress.com/news/2013/apr/03/chokwe-lumumba-militancy-mainstream/
USA Today
http://www.usatoday.com/story/news/nation/2014/02/25/chokwe-lumumba-jackson-dies/5826087/
Democracy Now!
http://www.democracynow.org/2014/2/26/chokwe_lumumba_remembering_americas_most_revolutionary
New York Times
http://www.nytimes.com/2014/02/26/us/mayor-chokwe-lumumba-of-jackson-miss-dies-at-66.html?_r=0
Some of the Black Left Unity Network Members who met in North Carolina 2012.
Chokwe Lumumba is in the 1st row, 2nd from the left. It was my real pleasure to meet
Chokwe at this conference when he was just launching his campaign for mayor of Jackson MS.